Innovation milestones achieved, and what's ahead for 2022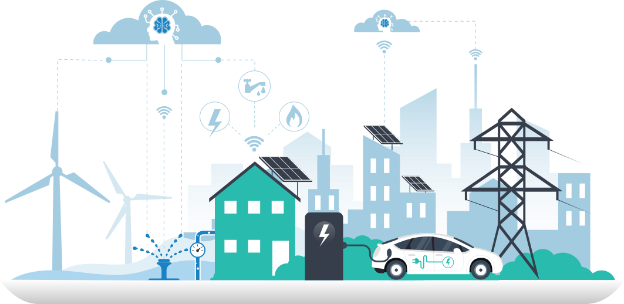 Originally published on Energy Central, Special Issue: "Power Industry 2022 Trends and Predictions"
Companies known for innovation not only thrive on creativity and "out of the box" thinking, but also the processes that rapidly bring those ideas to life—challenging the veracity of the idea, identifying and testing key use cases, and (where practical and feasible) quickly scaling those applications to drive business success. Success is characterized not only by their bold vision for change, but also their ability to accelerate the latter stages of the innovation "process" to more quickly harvest value from those innovations.
Utilities have been talking about business transformation and innovation in one form or another for pretty much the industry's entire existence, though with a good deal more verve over the past couple of decades. Our industry today is certainly chock full of innovation trials and pilots, with many of these recently entering the stage at which programs can be fully integrated, scaled and harvested for their intended value. Some are there now, with many more looking poised to thrive in 2022.
Innovation Moments in Time
Whenever you're in the midst of big change, the final picture of success is rarely clear from the outset. It's so easy to get caught up in the exciting (and sometimes scary) things happening around us, that we fail to really appreciate the moments in time where change actually becomes more permanent.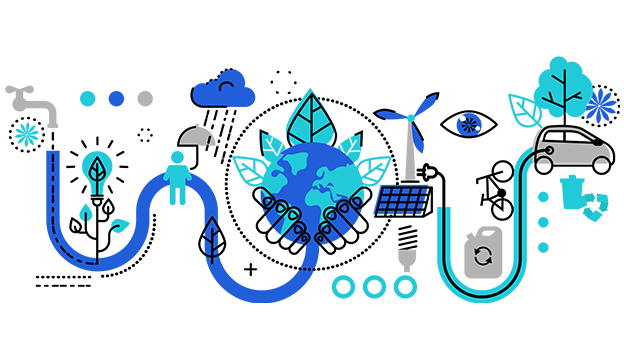 Such is the case when entire industries undergo massive transformation. There are clear points when old industry models are seemingly put to bed, and new innovations take root and become the new standard. These "tipping points" are usually unrecognizable until after the fact when the pieces of the puzzle have fallen close enough together for the picture of "what success looks like" to come into focus.
For me, 2021 was, in effect, that "tipping point" for the energy and utility sector. Some of the areas I outline below are not new innovations, and most still have a long way to go. But looking from the inside out, most would agree that the collective picture of the future we see today looks quite different, and more in focus, than what many of us thought possible at the beginning of 2021.
Here is a look at some of the puzzle pieces (in no particular order) that have come together in 2021, and some thoughts on what lies ahead:
5-Star Digital Customer Experiences (The "New Normal")
Utilities have been talking about digital customer experience for several years now, and have no doubt had their fair share of successes. The percentage of transactions being completed via self-service was already at record levels for things like payments, outage information, and even new connections. But as the pandemic brought more customers into our digital customer experience ecosystem through necessity, we saw utilities tap into new segments of customers that may never have shifted into a self-service model (at least by choice). We saw innovative utilities going live in 2021 with new digital CX platforms, complete with state of the art portals and mobile apps—bringing to life that long-sought-after "Uber-like experience." Early in 2021, research firms who routinely benchmark utility web portals and mobile apps acknowledged the rapid narrowing of the gap between CX leaders outside the industry and utilities who are in striking distance of matching or beating that service delivery standard.
We are well past the question of "can" utilities achieve the kind of 5-star customer journeys exemplified by the likes of Uber, Apple, Amazon and others. It's now a question of how quickly such performance standards permeate the industry as a whole. Today's leading cloud-based CX platforms are accelerating that process, and literally taking companies from "worst to first" in a matter of months vs. years. Look for that to continue in 2022 as the industry finds new ways to leverage this newfound core competency.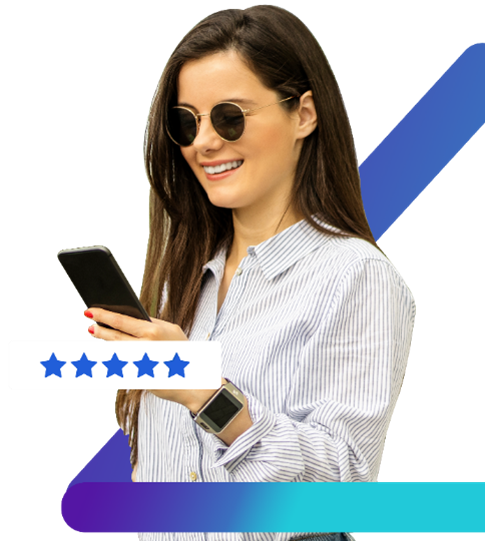 Acceleration of eMobility
e-Mobility is a term that in 2021 became a common part of the utility vernacular. Of course, utilities have been considering how to ready themselves to deal with the electrification of transport for quite some time. How will we deal with the load growth that accompanies a critical mass of EV's emerging across the system? How will we keep that load managed and unconstrained from a resource and grid operations perspective? How will we upgrade infrastructure to accommodate accelerated demand for fast and distributed public charging networks and home-based systems?
Perhaps what wasn't as clear to many at the beginning of 2021 was just how quickly EV's would move into the mainstream and force real responses to these challenges. EV's quickly became some of the hottest selling models in used car markets, and leading manufactures began rolling out new EV models at an unprecedented pace. At the same time an ecosystem of vendors, hardware, and technology has emerged to support this new world order. And new business and revenue models for utilities are appearing with offerings that promise to turn our traditional infrastructure and retail business models on their heads.
2022 will be the year innovative utilities continue to refine and scale these new business models, positioning them to play offense rather than defense. Customers will see their utilities making new offers and providing services and support that look quite different than they do today. These include helping customers overcome EV concerns and navigate their buying decisions, as well as in-home managed charging, personal journey planning, integrating with public charging networks, common payment platforms, and more.
Utilities can, and should, be at the center of e-mobility for a host of reasons, not least of which is its impact on infrastructure reliability. It just so happens that being at the center of this change will likely bring massive new opportunities for new product and revenue growth that many will be ready to take advantage of.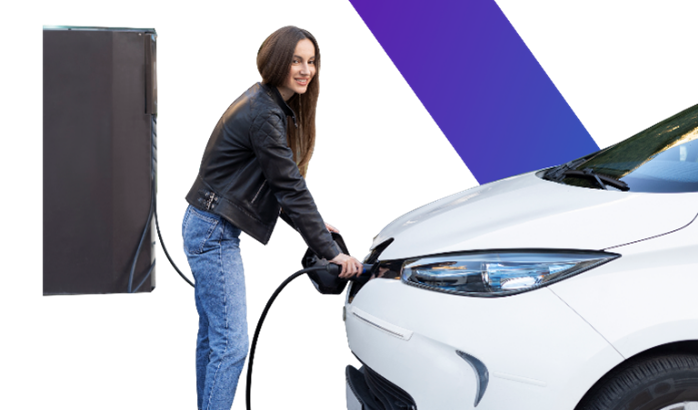 Orchestrating a Decentralized Grid
e-Mobility is just the latest example of what a decentralized and complex network of infrastructure and devices means for our transmission and distribution networks. This is a challenge that has been emerging since distributed energy resources (DER's) started increasing in penetration. Solar rooftops, battery storage, and the myriad of controllable devices in the smart home, such as smart thermostats and water heaters, all guarantee that our resources—and for that matter our resourcefulness—will be heavily tested in the years to come. With these changes has come a dramatic expansion in companies aggregating and controlling these resources in 2021. The proliferation of operational DER's certainly hit an inflection point in 2021, but also highlighted the risk associated with an "unmanaged" body of market participants and connected devices, not to mention the complexities of an explosive uptick in EV's and charging infrastructure discussed above.
As the number of participants in the energy value chain grows, the difficulty of centrally controlling energy resources becomes clear, i.e., systems that can balance customer load flexibility created through multiple devices and aggregation models (sometimes with conflicting objectives), with the network constraints that need to accommodate those resources. Centralized "utility operated" DERMS (Distributed Energy Resource Management Systems) will be essential to this orchestration, bringing a level of "grid awareness", transparency, and central coordination to a market that has become increasingly decentralized and more risky.
Look for utilities to rise to that challenge in 2022 and provide a new type of DERMS: a universal platform for centrally orchestrating DERS regardless of where they sit or who owns and manages the resource. While there are other models and options for providing such coordination, utilities are no doubt in the best starting position to provide it, given the role they've played to date in protecting our delivery infrastructure for the common good.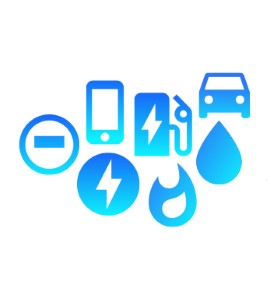 Reimagining Behavioral Energy Efficiency
Behavioral energy efficiency and "home energy reports" (HERs) have become the centerpieces of modern-day energy efficiency portfolios. HERs have evolved considerably over the past decade, moving from the old paper-based 'neighbor comparisons' to more personalized and digital versions of these "reports" that are more closely aligned with individual customer usage patterns. At many utilities, the adoption of HERs has clearly hit its tipping point. HERs are now an integral party of the energy efficiency portfolio, in most cases providing a body of validated energy savings and a gateway to other programs and incentives that can contribute to the organizations energy efficiency and decarbonization goals in the years ahead. The question is whether we've hit a plateau or if there are more to come, even from companies with mature behavioral energy initiatives.
We expect 2022 will introduce a new approach to HERs—one that will dramatically lower costs and drive more adoption than ever before by integrating behavioral messages more seamlessly at ALL stages of the customer experience: from the moment customers move into their homes, throughout their transactive experiences (routine billing and payments), and even into the external servicing channels and marketplaces they routinely interact with. We envision a truly immersive experience that may, in fact, render the home energy report (as a "program") obsolete, replaced by a more dynamic body of behavioral messaging already embedded in leading CX platforms. Just another (albeit vital) source of strategic content positioned in ways customers actually care about.
Home Services 3.0
Home services—an area not entirely new to utilities—has also undergone a major evolution in recent years. Some of the largest energy, gas, and water utilities have built hugely profitable and successful businesses around the servicing of "behind the meter" appliances: from home wiring and plumbing to appliance warrantees and servicing. These services are attracting customers because they address key pain points and reduce risk and financial exposure. They have also provided a platform for extending utilities' relationship with customers beyond just the monthly energy bill.
In 2022, we expect the opportunities for home services offers to expand even further as devices in smart homes increase, customer owned generation becomes more prolific, and EV's rise in penetration. As this occurs, utilities and customers will grow increasingly dependent on the consistent performance of connected customer devices for their own benefit and the reliability of the power grid as a whole. With the intelligence and predictive insights utilities can garner from AMI meters, solar inverters, EV chargers, and a litany of other in-home devices, Utilities will be well positioned to step in with a new generation of home monitoring and maintenance offers.
This is certainly not an exhaustive list of the areas that hit major milestones in 2021, or the changes we're likely to see in 2022. But collectively, these milestones show that utilities are now well into the most important phase of the innovation cycle, i.e., taking these ideas out of the incubator and integrating them into what is now taking shape within the "utility of the future." That's progress we can all be proud of, and excited about as 2022 unfolds.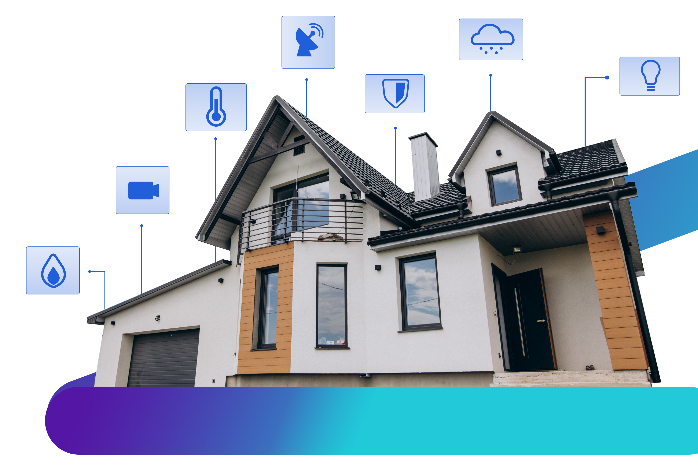 About the Author:
Bob Champagne is Vice President of Customer Experience Innovation at Smart Energy Water. Bob is a 34-year veteran of the Energy and Utilities Sector, focused on data-driven, customer-centric transformation across the energy and utilities sector. After starting his career at Entergy in New Orleans, Bob spent over 25 years as an industry consultant with companies such as KPMG, UMS Group, TMG and onVector Consulting- where he advised leading electric, gas and water utilities, as well as retail energy providers worldwide on customer strategy, business transformation, and digital innovation. Since 2010, Bob Champagne is Vice President of Customer Experience Innovation at Smart Energy Water. Bob is a 34-year veteran of the Energy and Utilities Sector, focused on data-driven, customer-centric transformation across the energy and utilities sector. After starting his career at Entergy in New Orleans, Bob spent over 25 years as an industry consultant with companies such as KPMG, UMS Group, TMG and onVector Consulting- where he advised leading electric, gas and water utilities, as well as retail energy providers worldwide on customer strategy, business transformation, and digital innovation. Since 2010,